Your wedding day will be one of the most important events of your life. That is why it is very important for you to make sure that everything is perfectly set the way you want it. Weddings would not be complete if there are no flowers involved both in the wedding venue and reception. Having flower arrangement ideas will help you choose what kind of flowers you might want to see.
These flower arrangement ideas will also make you want to have the perfect flowers that are suitable for your theme. However, some brides tend to not have an idea of how expensive flowers can actually be. Some of them want what they often see online but they are not exactly considering their budget. This is why we will be giving you some affordable ideas to consider especially if you do not want to spend so much on it.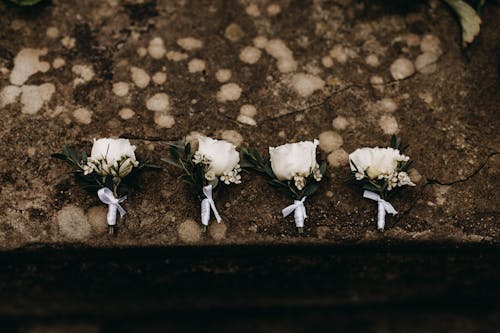 Avoid February Weddings: Arrangement Ideas
The very first thing you might want to consider is to not have a February wedding. If the date of the wedding is not exactly a big deal, try to avoid the second month of the year. That is because this is known to be the love month and flowers are highly in-demand during this time of year. They will surely be extremely expensive than they normally are. That is why you might want to do a winter or a spring wedding wherein flowers are not exactly so pricey. However, if it is necessary for you to have it in February, then expect to spend a lot on it.
Choose A Good Florist
It is also very important for you to choose a good florist. You might want to have a florist that would not need expensive flowers just to have a beautiful flower arrangement. Some fillers like carnations and baby's breath may not be extravagant, but they are inexpensive. With a great florist, it can be turned into something so classy and beautiful when mixed with other flowers. It is all about creativity and talent so be sure to pick someone who does a great job with a minimal budget.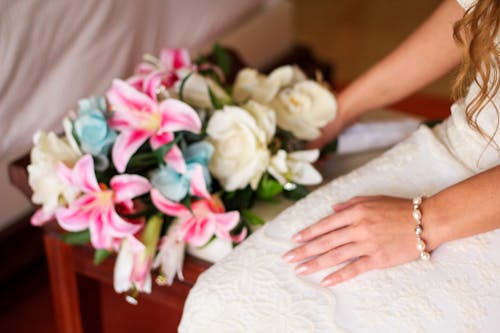 Go Green: Arrangement Ideas
Some experts also recommend the use of greens, most especially on tables. Flowers may be great but lots of greens can also do the job and can even make things better. Greens such as leaves of different kinds can totally be such a game-changer. They are way cheaper than flowers yet they could make the table flamboyant and classy at the same time. This is absolutely perfect for those who are doing a rustic, earthy, and boho themed wedding.
Use Silk Flowers
Finally, have you ever thought that maybe it is cheaper to use fake flowers? It is actually true but you do not want to have low-quality ones. Experts stated that silk flowers are actually the best options since they basically look like real flowers. They are absolutely perfect for decorations and can even be mixed with real ones. You could also sell them online after the wedding so you could earn money off of it.